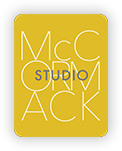 MATCHBOX – Potomac Mills
Anchoring a suburban mall, this 12,500 square foot casual restaurant evokes a warehouse-chic vibe through the unique use of common materials and elements - salvaged wood timbers are used for stair treads, wide flange steel beams become bar foot rests, reclaimed barnwood is transformed into a featured lighting element, walk-in kitchen coolers are found in the dining room - a distinct design brand emerges setting this eatery apart from others. All these elements along with massive two story steel structure and an open floor plan add to the industrial-styled atmosphere.

An island bar is prominently located in the heart of the restaurant and an open kitchen allows patrons views of the chefs crafting the restaurant's New American fare. Floating 'box' booths cantilevered from the second floor allow guests to peer down on the happenings below. These and other creative dining spaces give diners the opportunity to experience the restaurant from a different vantage point each time they visit.